This post contains affiliate links.
The Silhouette Portrait 3 is the latest edition of the popular portable die cutting machine made by Silhouette. It was released in August 2020 and is a great machine if you are looking for something a little smaller than a full sized machine that can still cut tons of different materials.
In this review, I'll give you a full overview of the Portrait 3, all the details of what this machine can do as well as compare it to the other Silhouette cutting machines and its main competitor the Cricut Joy. Learn more about how the Joy compares to the Portrait 3 my article, Silhouette Portrait 3 vs Cricut Joy.
Silhouette Portrait 3 Overview
The Silhouette Portrait 3 is considered the little brother of the Silhouette Cameo. It's about 30% smaller and about 1/3 of the weight. It can cut all the same materials as the Cameo 3.
The small size of the Portrait 3 makes it ideal for crafters looking for a portable cutting machine or someone that just doesn't have a ton of space for a large machine. It's also a great option if you are a beginner looking to get your feet wet with a cutting machine.
The Portrait 3 can cut design up to 8 inches in width and can perform matless cutting. It also can cut designs up to 60 feet long! It is perfectly sized to cut any letter (8.5″x11″) or A4 materials.
It uses the same Autoblade, the Autoblade 2 (Type B), that the Cameo 4 uses in its carriage 1. It also compatible with most existing Silhouette blades and tools as long as you have the correct adapters, which are unfortunately sold separately.
The Portrait 3 is an affordable alternative to the Cameo 4 but still boasts many of the same features just with a smaller cutting width. It also uses the same Silhouette Studio software that all other Silhouette machines use.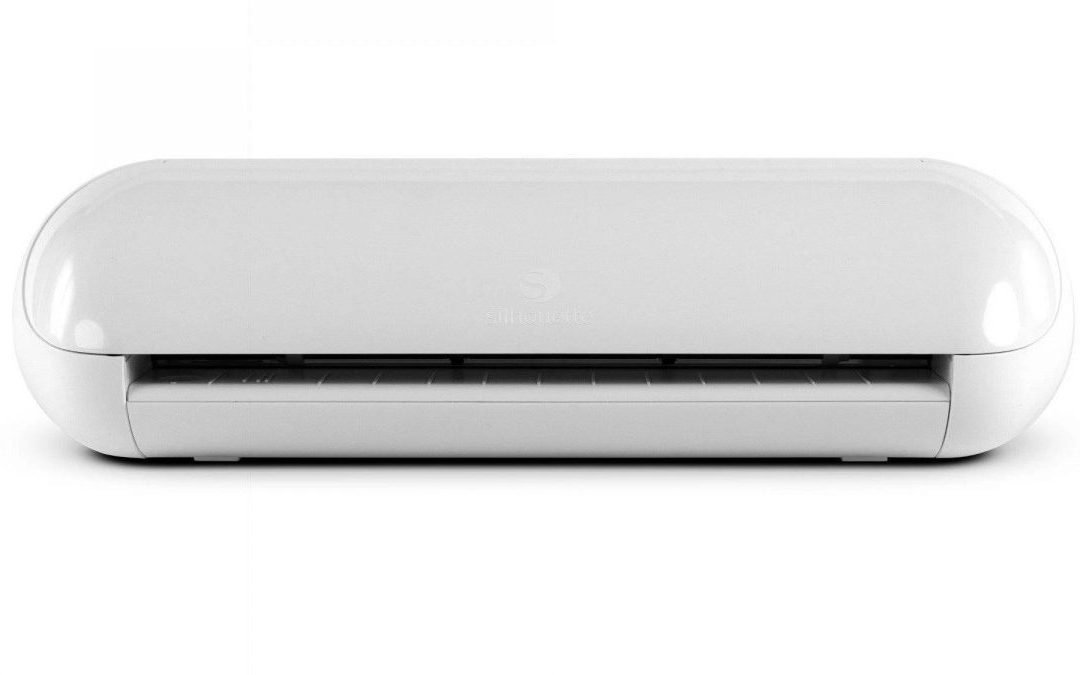 What's in the Box
As with most cutting machines you have the option of purchasing the machine by itself or in a bundle. Bundles ALWAYS offer you a better bang for your buck with many items included at less than retail prices. Swing Design offers some really great bundle options.
If you decide to purchase the Portrait 3 only you will receive in your box:
Silhouette Portrait 3
AutoBlade 2
Adapter for Silhouette sketch pens
Blade Adjustment Tool
Power cable
USB cable
You'll need to download the basic instruction guide as well as the Silhouette Studio software. You'll also recieve some bonuses that are digital downloads including 50 exclusive designs and 1-month Silhouette Design Store subscription.
As I mentioned bundles are the most economical way to purchase any machine. Even if you want just the machine, purchasing it from Swing Design will give you a bunch of digital extras like guides from Silhouette School to help you get to know your machine.
Otherwise they offer bundles that include tools adapters, pens, blades and heaps of materials.
Details of the Portrait 3
I've given you a high level overview of the portable Portrait 3 now I'll dig into the details and go over the size, weight, cutting force, cutting width as well as some of the key features this little machine is packed with.
Specifications
Size:  16.2″ x 5.5″ x 4.4″
Weight: 3.5 pounds
Cutting Width: 8″
Cutting Length: 12″ with mat; 60′ without mat
Cutting Depth: 2mm
Cutting Force: 210 gf
Compatible Software: Silhouette Studio
Adhesive Cutting Mat: Yes
Matless Cutting: Yes
Bluetooth Wireless Connectivity: Yes
Size and Weight
As I mentioned the Portrait 3 is about 30% smaller in length than the Cameo 4 coming in at 16.2″ (41.1cm) long. It is also smaller in depth (5.5″ or 14 cm) and height (4.4″ or 11.2 cm when closed). It's about 1/3 the weight of the Cameo at only 3.5 lbs.
The Portrait may not be the smallest cutting machine on the market, the Cricut Joy gets that title. But it is the lightest. Due to its small size and weight, the Portrait 3 does not have any built-in storage like some of the Cricut machines.
Cutting Force and Cutting Size
The Portrait 3 has a cutting force of 210 grams which when compared to the Cameo 4 (5000 gf) and Cricut Maker (4000 gf) may not seem like a lot it's actually the same force as the Cameo 3 and not that much less than the Cricut Explore Air 2 (350 gf).
210 grams is more than enough to cut the most common types of materials like paper and vinyl. In fact, the Cameo 4's carriage 1 has 210 grams of force as well. I'll get more into what the Portrait 3 can cut a little bit later in the article.
As for cutting width the maximum width the Portrait 3 can cut is 8 inches. It can actually cut materials that are letter (i.e. 8.5″) or A4 in size. It can also use rolled materials for matless cutting that are 9 inches wide.
As for cutting length, if using a cutting mat the maximum length is 12 inches. If you are doing matless cutting, especially with rolled materials, you can cut designs up to 60 feet in length.
So to recap, for cutting with a mat the maximum cutting size is 8″ x 12″ and for matless cutting is 8″ x 60′.
Matless Cutting
Matless cutting is one feature that all Silhouette cutting machines boast. Materials that have a lining or backing like vinyl, sticker paper and heat transfer can be fed into the Portrait 3 without a cutting mat.
This is because materials with a backing are actually "kiss" cut meaning only the top layer of material is cut by the blade which the backing is not cut. Get more details on a kiss cut in my article Kiss Cut vs Die Cut.
Many of these materials can actually be cut off a roll which lets you cut designs up to 60 feet in length. To do this with the Portrait 3 you will need to purchase the roll feeder separately. The roll feeder will keep your material straight as it is loaded into the machine.
A new matless cutting feature that is only available with the Cameo 4 and Portrait 3 is "pop-out" cutting. This special cutting feature is for matless cutting with paper and cardstock materials.
The Portrait 3 has a channel under the blade area which allows these materials to be cut without a mat. The blade actually leaves tiny sections of material attached so the cut image and the main material stay attached until you pop-out the cut.
Now it might not be quite as clean of a cut compared to a cut using the mat but it can be much quicker since you don't have to adhere your material to a mat.
The video below shows how pop-out cuts and kiss cuts work. FYI the video doesn't reference the Portrait 3 since it's older than the machine.
Print then Cut
Print then Cut or Print and Cut is a cool feature that almost all digital die cutting machines can perform including the Portrait 3. It allows you to print out an image using your home printer then use your cutting machine to cut out around the image.
To use Print then Cut, your design will be loaded into Silhouette Studio software then it is sent to your home printer. The printer prints your design along with a black outline known as registration marks.
The printed sheet is loaded into your Portrait 3 which then scans the registration marks and uses them to determine the location of the image to be cut. Then your cutter cuts the image out.
PixScan
PixScan is unique to Silhouette and all the Silhouette cutting machines have this ability, including the Portrait 3. PixScan is similar to Print then Cut because it allows you to cut out images that are already printed.
To use PixScan you need to purchase a PixScan cutting mat. You then place your image or picture to be cut on the mat and take a photo of it using your smartphone or digital camera or you can scan it with your scanner.
Then you will upload and import the image into Silhouette Studio. You will add cut lines to your image in the software then load the PixScan mat into your cutting machine and cut your image out.
Wireless Bluetooth Connection
The Portrait 3 is Bluetooth enabled allowing you to wirelessly connect to your laptop, smartphone, or tablet. This is extremely handy since many laptops, like mine, come with minimal USB ports. But you do have the option of using the included USB cable if you prefer.
Plus Silhouette has just released an app, Silhouette Go App, that allows you to use your smartphone or tablet with your cutting machine. Bluetooth connection makes it possible to use these devices with your cutting machine and the app.
Portrait 3 Blades and Tools
The Portrait 3 is compatible with many of the blades and tools that the Silhouette Cameo 4 and Silhouette Curio use. Some blades and tools will require the use of an adapter to use in the Portrait 3 and most adapters are sold separately. Only the blue pen adapter is included with the machine unless you purchase a bundle.
Cutting Blades
Autoblade 2 (Type B)
The Autoblade 2 or Type B is the latest edition of the Autoblade and is only compatible with the Cameo 4 and Portrait 3. It includes the new autodetection feature which allows your cutter to detect what tool is installed in the machine.
As the name implies the Autoblade is automatically adjusted by the Silhouette Studio software for the correct depth and pressure when you select your material. The blade has a length of 0.1mm up to 1mm depending on the material being cut.
The blade is made of high performance tungsten alloy and is the blade you will use for the most common materials like paper, vinyl and iron-on/heat transfer.
Note: the Autoblade 1 or Type A is NOT compatible with the Portrait 3.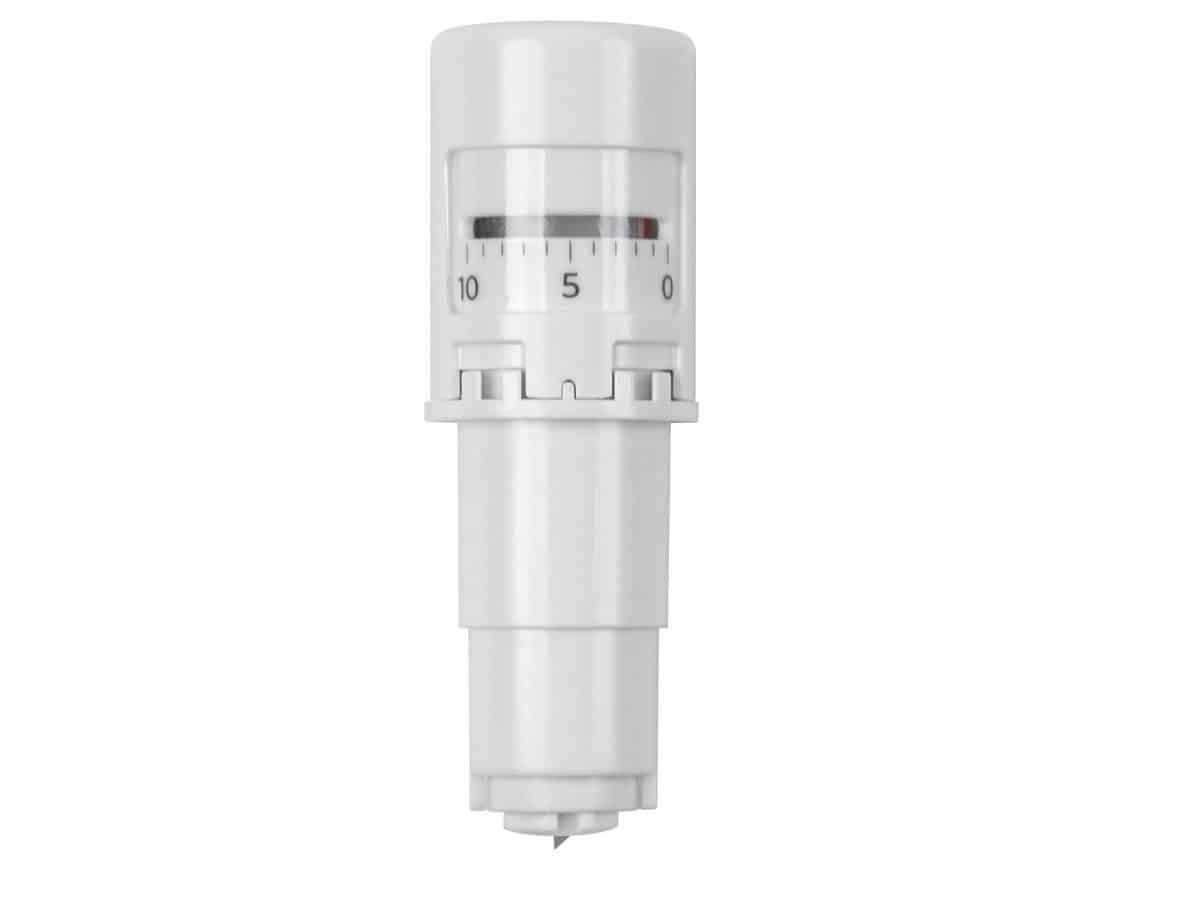 Blade (Rachet)
The Rachet Blade is the original Silhouette cutting blade. It needs to be manually adjusted for different materials thicknesses. It is also made of tungsten alloy and has a blade length of 0.1mm to 1mm.
While the Portrait 3 is compatible with this blade you likely won't need it since the Autoblade will cut the same materials and you don't have the hassle of manually adjusting the blade. Plus you will require the black adapter.
Premium Blade
The Premium Blade is similar to the Rachet Blade but has longer life span. It is expected to last 3x longer than the Rachet Blade.
It's made of a sintered tungsten alloy which makes it longer lasting. The blade length is 0.1mm to 1mm and can cut most standard materials just like the Rachet Blade and the Autoblade 2. You also need the black adapter for this blade.
Deep Cut Blade
The deep cut blade is designed to cut thicker materials up to 2mm. It has a manual adjustment to change the blade depth which ranges from 0.1mm to 2mm.
Like the other blades its made of a tungsten alloy. It's a perfect blade for cutting craft foam, thick cardstock, and other thick/soft materials. You will need the grey adapter to use this blade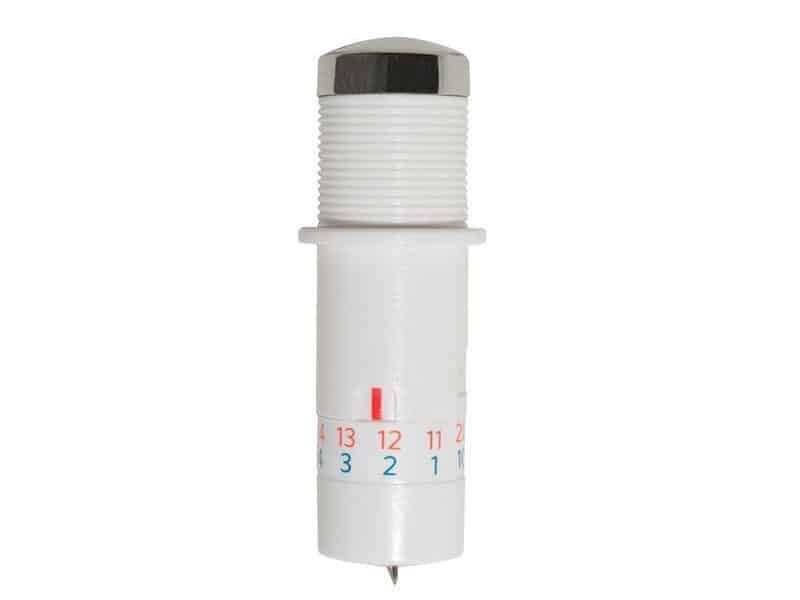 Kraft Blade, 2mm
The Kraft Blade, 2mm allows you to cut thicker stronger materials. You can cut materials like chipboard, leather, and craft foam. It has a manual blade adjustment ranging from 0.1mm to 2mm.
It is made of stainless steel making it much stronger than the other blades. The Strong Tack Cutting mat is recommended to be used with this blade depending on the material being cut. The white adapter is required for this blade
Note: There is a Kraft Blade, 3mm available but it is NOT compatible with the Portrait 3. The maximum cutting depth of the Portrait is 2mm.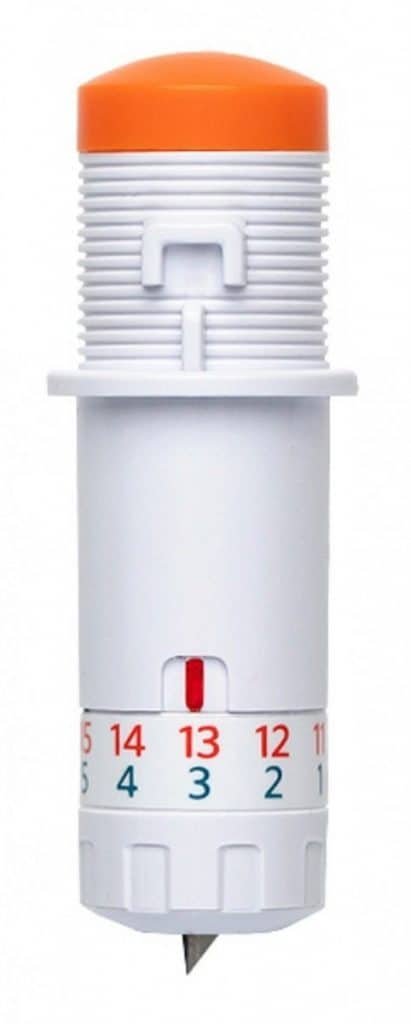 Adapters
There are four adapters available for the Portrait 3. These adapters allow you to use older style blades as well as the sketch pens. The adapters are required since the blade carriage is larger due to the style of the Autoblade B.
The four adapters are:
Black – Blade/Premium adapter
Blue – Sketch Pen/Pen Holder adapter
Grey – Deep-cut adapter
White – 2mm Kraft Blade adapter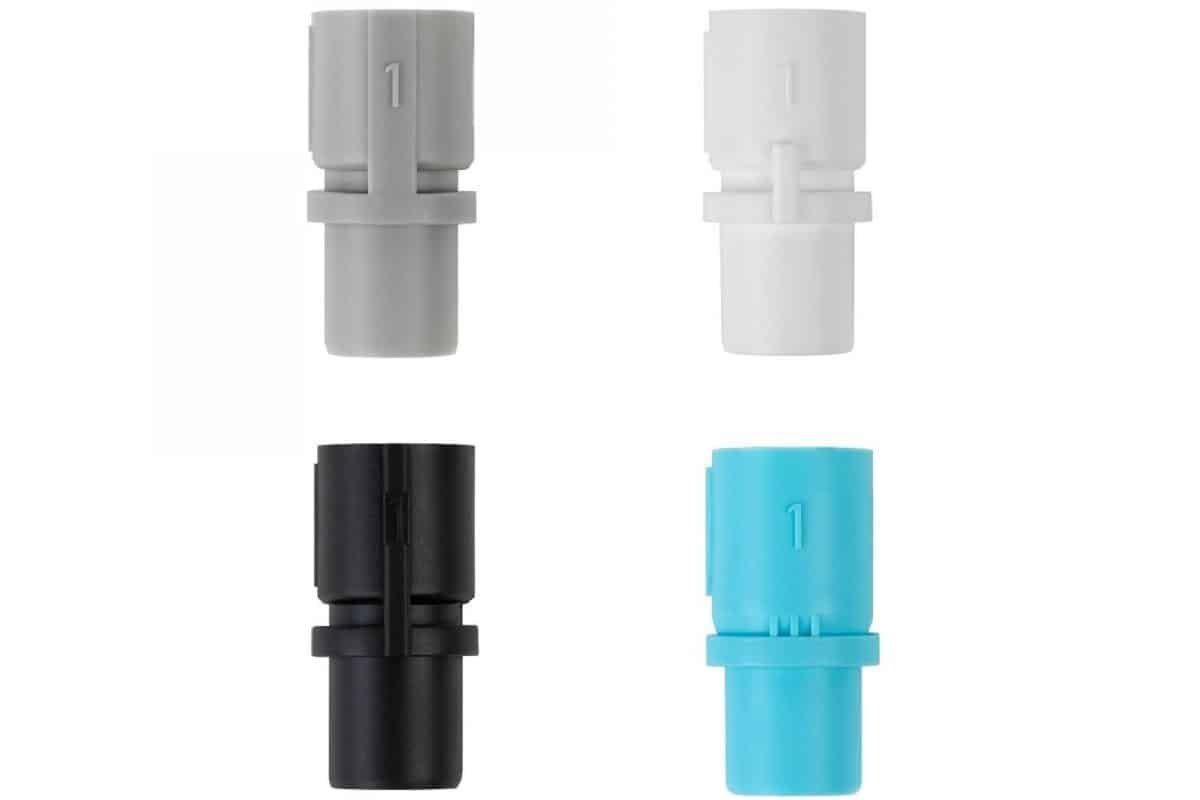 Unfortunately in spite of adapters being inexpensive Silhouette does not include them with the purchase of the Portrait 3. Only the blue pen adapter is included, the rest are sold separately unless you purchase a bundle.
The blue pen adapter is only compatible with black body sketch pens. Swing Design does sell another pen holder set that lets you use many different types of pens from thin to medium to thick.
Pens
The Portrait 3 has the ability to draw and write as well as cut. You simply remove the blade and use the included blue pen adapter with the Silhouette brand black sketch pens.
As I mentioned above you can also purchase the pen holder set which allows you to use all sorts of different pens and markers. Just make sure you purchase the pen holder type B which is compatible with the Portrait 3.
Silhouette Software
All Silhouette machines use the same downloadable software, Silhouette Studio. The basic version of the software is free but you will need to upgrade to the Designer Edition if you want some of the more advanced features like importing SVGs. Learn more about SVG files in my article, Common SVG Questions.
Unlike the Cricut machines, it does not require the internet to use. The software does have a learning curve, but the benefit is that it is very flexible. If you want to create designs from scratch, the software does a decent job.
Silhouette Studio needs a Mac or Windows computer to run. Chromebooks, tablets, and smart phones are not compatible with the Studio software. But Silhouette released their mobile app, Silhouette Go, at the same time as the Portrait 3.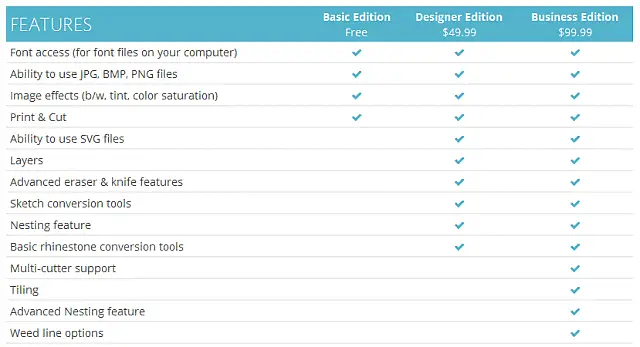 Silhouette Go App
The Silhouette Go App was just released in beta version for Android and iOS. It provides you with a way to send premade images and designs to your SIlhouette without needing your computer.
The app has limited functionality and you can't design within the app. This was done intentionally since there Silhouette Studio software is too powerful to reduce to just an app.
You can do limited editing to your designs from the app like resizing, rotating, duplicating, adding print and cut registration marks as well as a few other options. Texts and fonts are currently not supported by the app either.
What Materials can the Silhouette Portrait 3 cut?
The Portrait 3 can cut a variety of different materials. While Silhouette doesn't necessarily advertise how many different materials their machines can cut, the way Cricut does, but it can cut many of your typical materials.
With the 210 gram cutting force and 2mm clearance, the Portrait 3 can tackle the most common materials easily. Materials like vinyl, heat transfer (iron-on), paper, cardstock, sticker paper, and backed fabric all can easily be cut with the Portrait 3.
Some materials, like denser or abrasive materials, may dull your cutting blades faster. Thicker, stronger materials may need several passes to cut all the way through.
If you aren't sure how well the Portrait 3 will cut a material or you are using one not found in the Silhouette Studio software then it's a good idea to perform a test cut using the Test Cut feature. You can always adjust your settings until you are happy with the results.
Comparison with other Silhouette Cutting Machines
The Portrait 3 is a great little cutting machine able to tackle most of the jobs you could want to throw at it but you are probably wondering how it stacks up against the other machines available from Silhouette.
Portrait 3 vs Cameo 4 vs Cameo 3 vs Curio
The Portrait 3 has a smaller cutting size than it's big brother the Cameo. It also has different abilities to the Curio, though they have the same cutting size. All machines are able to perform cutting of the most common materials and are compatible with many of the same blades.
| | | | | |
| --- | --- | --- | --- | --- |
|   | | | | |
| | | | | |
| | | | | |
| | | | | |
| | | | | |
| | | | | |
| | | | | |
| | | | | |
| | | | | |
| | | | | |
| | | | | |
| | | | | |
| | | | | |
| | 16.2 in. x 5.5 in. x 4.4 in. | 22.44 in. x 7.68 in. x 6.69 in. | | 5.5 in. x 17.25 in. x 7 in |
| | | | | |
| | | | | |
| | | | | |
Portrait 3 vs Portrait 2 vs Portrait 1
The biggest difference between the Portrait 2 and Portrait 3 is the new pop-out cut feature as well as the Autoblade 2. Other than that there is very little difference between the two machines.
All the Portrait editions have approximately the same size and weight. They also all have the same cutting force, cutting width and the ability to Print then Cut and Pixa Scan.
Silhouette Portrait 3 vs Cricut Joy
The closest competitor to the Silhouette Portrait 3 is the Cricut Joy. Both are small, light weight cutting machines designed with portability in mind. The Cricut Joy is more limited than the Silhouette Portrait 3 and is smaller as well.
 

thin materials (not specified)

4 feet unique design
20 feet repeating design

Use most Silhouette Blades/Pens

Yes (Only with Smart Materials)

16.2 in. x 5.5 in. x 4.4 in.

5.50 in. x 8.40 in. x 4.25 in.

Pros and Cons of the Portrait 3
| Pros | Cons |
| --- | --- |
| – small footprint | – small cutting width |
| – light weight | – limited on materials it can cut |
| – compatible with most Silhouette tools | – not compatible with rotary blade, punch tool and 3mm kraft blade |
| – average cutting force (210 grams) | – Silhouette Go App not versatile |
| – cut material up to 2mm thick | – not able to cut thick, dense materials |
| – cut designs up to 60′ long | – roll feeder sold separately |
| – uses Silhouette Studio Software | – tool adapters sold separately |
| – can cut most common materials | – only single tool carriage |
| – can Print then Cut | |
| – can use PixScan Technology | |
| – matless cutting with pop-out cut option | |
| – uses Autoblade | |
Where to buy the Silhouette Portrait 3?
My favorite place to purchase Silhouette products is from Swing Design. While you can purchase your machine directly from Silhouette either from their website or on Amazon, Swing Design offers great customer service and a ton of free extras.
Aside from amazing customer support, even if you purchase the machine on its own you'll get 200+ free designs, 7 e-guides to get you started with your new cutting machine, several free 1 month memberships as well as many other freebies.
Swing Design also offers some very well thought out bundles that are an incredible value. Depending on the bundle you pick you'll get materials and tools for a fraction of the price.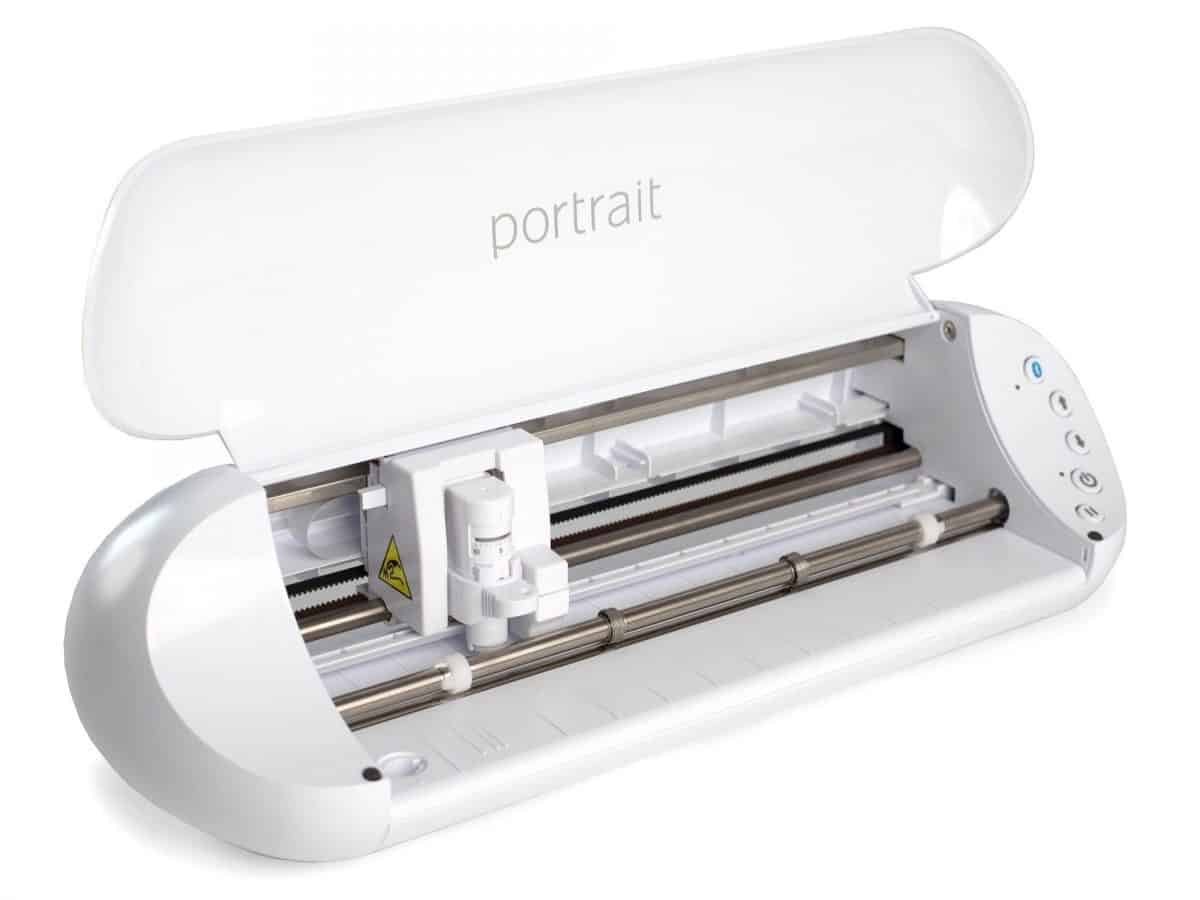 Final Thoughts
If you are in the market for a smaller, more portable digitial die cutting machine the Silhouette Portrait 3 is an excellent machine. It has the ability to cut all of the most common materials and the cutting width isn't overly small.
It's less expensive than the Silhouette Cameo 4 and the Cricut Maker. But it is about the same price as the Cricut Explore Air 2 which is full sized machine that's a bit more powerful. It's a little more expensive than the Cricut Joy but has a lot more features and a larger cutting size.
The Portrait 3's small size and many features make it a great option for a beginner looking to test out what these cutting machines can do. It's small enough to easily store in a cupboard but versatile enough that you won't feel short changed compared to the full sized machines.