Today, I will show you how to heat emboss with your Cricut Explore die cut machine. Embossing is a technique that adds a raised surface to a material, often giving it a "pop" effect. It's a fun and creative technique that you can add to making cards and scrapbooking.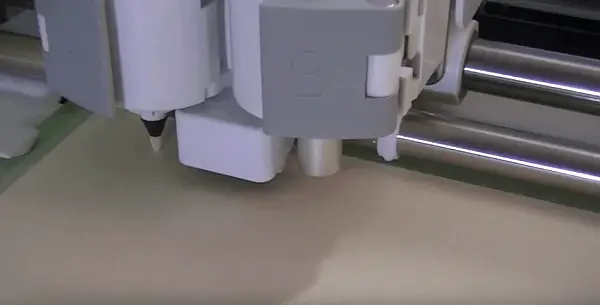 Required materials
Let's get started with the required materials. To Emboss with your Cricut Explore, you will need the following:
Ranger Embossing Pen – This is an embossing pen that fits perfectly in the Cricut Explore. There are two pens in each pack, a clear pen, and a black pen. The clear won't show up in the background, but if you do want a darker background, use the black.
Embossing Powder – This is the powder that you will apply on top of the embossing "ink". You can either buy a bunch of different colors in a bundle or buy individual colors. I like to buy the bundles, as I don't always know what color I want.

Heat Gun – This will provide the heat to melt the powder to the embossing ink. This can also be used for drying paint, shrink wrapping, and lots more uses.

Tip: You can buy everything together in a bundle which might save you some money. Check out the bundle on Amazon.
Embossing with your Cricut Explore
Now that we have gone over the required materials, we can now start embossing. See the video or follow the directions below.
Insert the embossing pen into your Cricut Explore, where you would normally insert any colored pen.
Start printing! If you are printing with the clear embossing pen, you won't be able to see it while the Cricut is working.
Once done, remove the material and generously sprinkle the embossing powder onto the material. Use a paper underneath to catch the powder, so that you can funnel it back into the container and not waste any excess.
Use the heat gun to melt the powder to the material. Once the powder is melted, it should look shiny. Make sure you don't overheat.
What have your experiences been embossing with the Cricut Explore? Leave us a comment!