This post contains affiliate links.
Update: The Cricut Explore One is no longer available. Learn about the latest Cricut machines in my detailed reviews, Cricut Explore Air 2, Cricut Maker, and Cricut Joy.
Cricut has announced yet another machine to their Cricut Explore Family, the Cricut Explore One. It wasn't too long ago when the Cricut Explore Air was released (see the Cricut Explore Air difference). Now, this got me pretty curious. The machine looks the same, so what's new and different with the Cricut Explore One?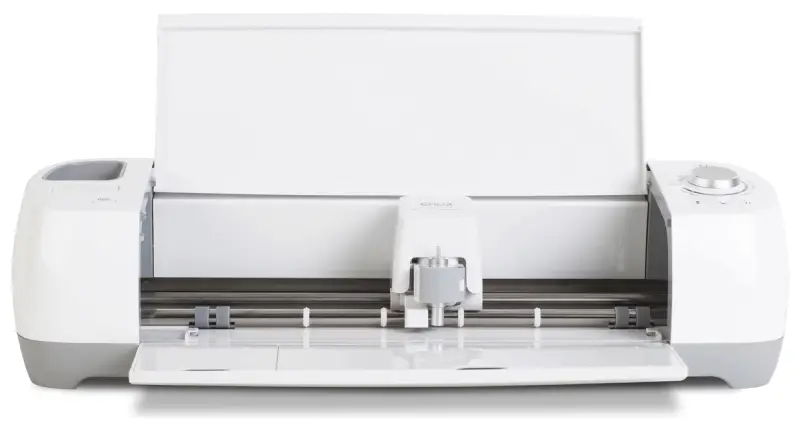 The Cricut Explore One is exactly the same as the Cricut Explore (read the Cricut Explore Review), except…. it has one head clamp instead of two! To use the pen or score tool, you'll need to purchase an adapter.
This may seem like a step backward, but the major benefit is you can get the Explore One for cheaper compared to the original, depending on the current prices (check the current price on Amazon).
Cricut Explore Machine Comparison
Here is an overview of all the Cricut Explore Machines: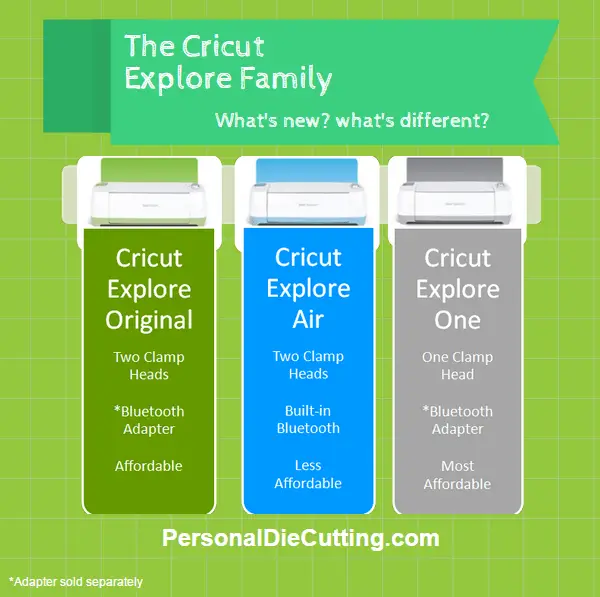 What Cricut Explore machine should you buy?
Wondering what machine you should buy? We are here to help decide what Cricut Explore machine is best for you.
Cricut Explore One
Well, if you want to save the most money, buy the Explore One. The dual carriage heads are nice, but not required.
No built-in wireless (adapter sold separately)
One carriage instead of two
Most affordable
Cricut Explore Air
If you have the money to spend and want the 'latest and greatest', go with the Explore Air.
Built-in wireless (wireless is optional)
Two carriages to cut and draw in one pass without stopping
Less Affordable
Cricut Explore
If you want dual carriages, you may be able to save some money by buying the original Explore. If you decide you want to go wireless, you can always purchase the adapter.

No built-in wireless (adapter sold separately)
Two carriages to cut and draw without stopping
Affordable
Leave a comment and let me know what you think!