This post contains affiliate links.
Cricut Design Space for Android is now available in the Google App Store ready to be downloaded to all your Android devices.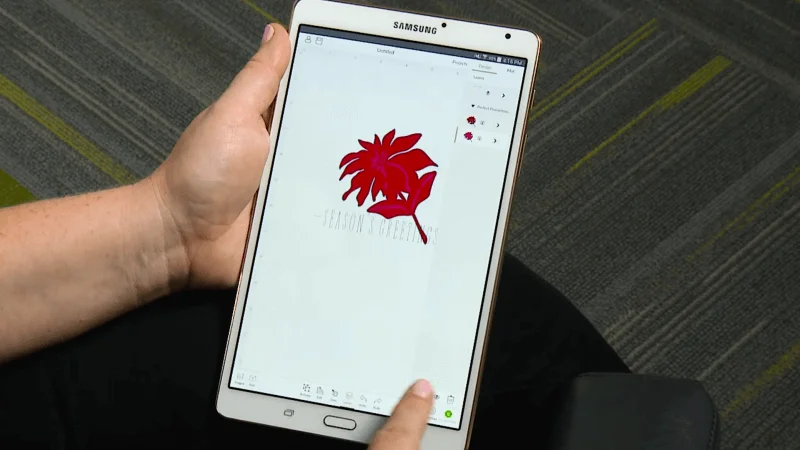 While Cricut Design Space is limited, it comes with the following features:
Over 60,000 images, fonts, and ready-to-make projects available
Upload your own images and fonts for free
Bluetooth wireless compatibility (wireless Bluetooth adapter may be required, sold separately)
Sync projects across all your devices
Just like the regular Design Space for desktop, you can upload your images in  .jpg, .gif., .png, .bmp, .svg, and .dxf format.
One of the limitations to the Design Space Android App is that you cannot use the Knife Blade. In order to use the Knife Blade on the Cricut Maker, you must be using a desktop or laptop.
Another limitation to the Android app is there is no Print and Cut option. To use Print and Cut, you must be using a desktop or laptop.
Cricut Sales! Save up to 50% OFF on Materials and Accessories. Plus, get up to $150 off Machines and Heat Presses!
Check Out the Current Deals
Get Free Shipping with Code JANSHIP
Quick Tour of Cricut Design Space for Android
Let's take a peek at the Android app for Design Space.
The Home screen allows you to select existing projects, or create a new project from scratch.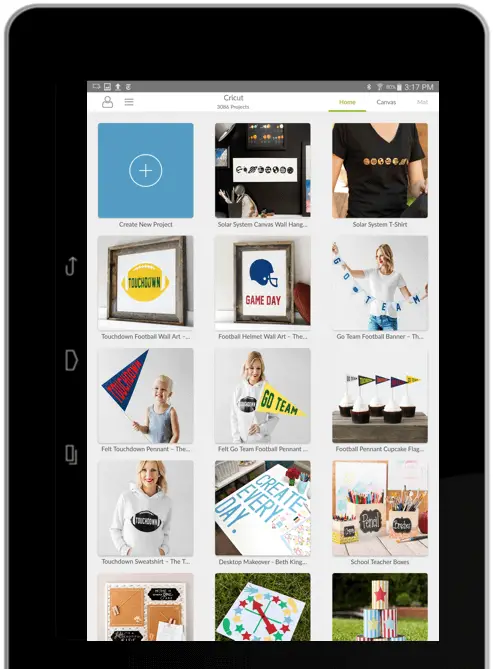 The upper left menu allows you to sort projects by category and view saved projects. The upper right tabs allow you to switch between the Home, Canvas, and Mat screens.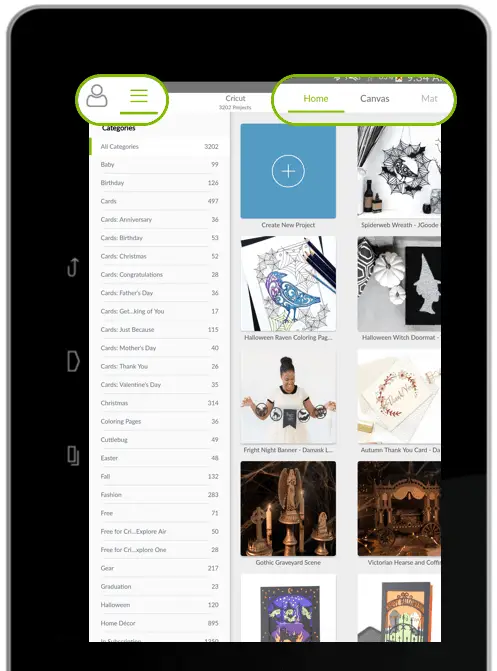 The canvas allows you to create your designs, where you can either import designs or create your own from scratch.
The mat preview allows you to rearrange and copy designs on the mat before you cut.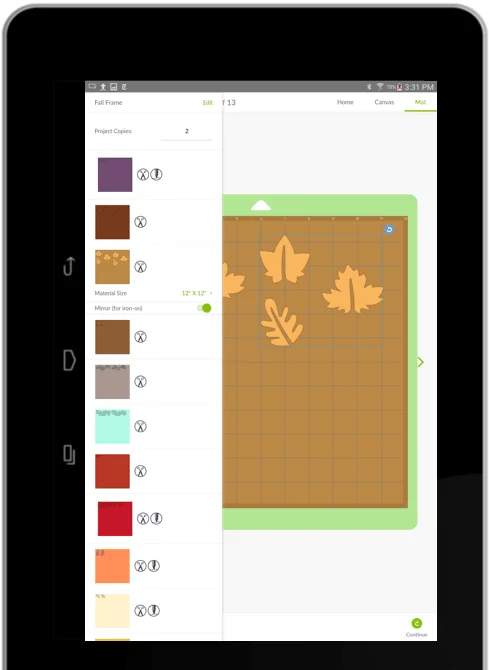 The Android app for Design Space was originally announced as far back as November 2016 and beta was released in January 2017. It has come a long way but still lags behind desktop and iOS when it comes functionality.
As of 2020 there are still numerous complaints from users when it comes to Design Space for Android functionality. The app may do the trick for you if you are in a bind but you'll get much more success using your PC or Mac with Design Space and a lot less headaches.