This post contains affiliate links.
There's a lot of questions people have when buying a die cut machine. People usually want to know, "which die cut machine is best"? The best die cut machine really depends on what the machine is being used for. A beginner crafter will be looking for different features than an advanced crafter. Before you pick a die cut machine, there should be a few things to consider, such as the type of machine, the cost, the durability, ease of use, software, versatility, and power.
Digital vs Manual Die Cut Machine
The most important thing when considering a die cutting machine is the type of machine. Choosing between a digital and manual die cut machine all depends on what you will be using the machine for.
Manual Die Cut Machines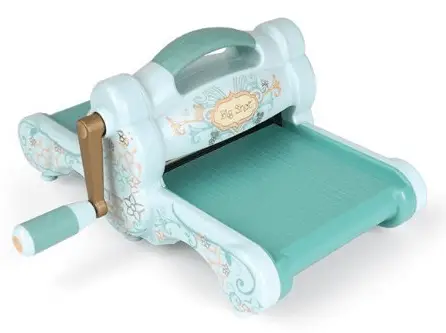 Manual die cutting machines use a hand crank (or motor) to push material through a slot, where the material is then cut using a die or embossed using a "folder". These machines are best when you only have specific shapes that need to be cut. The downside is you will need to buy a new die for each different shape.
Reasons you might want to purchase a manual die cut machine:
You don't want to use a computer
You don't need to create your own custom designs
You want to cut multiple layers of fabric.
You want something easily portable and simple
Digital Die Cut Machines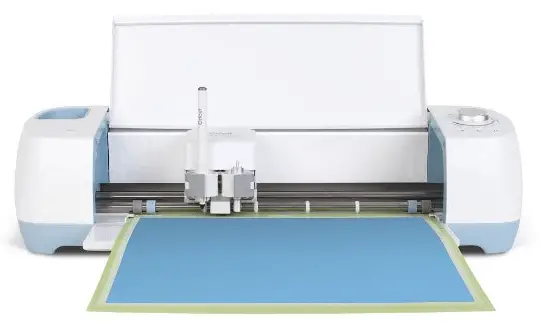 Digital die cutting machines work similarly to a printer to cut materials. These machines plug into your computer just as a printer would, but instead of printing on paper, it makes cuts instead. There are some older machines, however, that use cartridges that plug into the machine instead of connecting to a computer. These older machines are no longer manufactured but are still available in some places.
The main advantage of buying a digital die cut machine is to create your own designs. Digital machines allow you to create designs from scratch, or import existing designs.
Reasons you might want to purchase a digital die cut machine:
You want to create your own designs from scratch or import them
You want to be able to draw or stipple
Cost
Die cut machines can cost less than $200, to upward of $1,000 and more. Typically, the more expensive the machine, the more powerful it is. If you plan on using a machine a lot, it's important to find something that fits your needs that is easy to work with.
Materials and Versatility
Versatility is another important factor. Consider the projects you will be creating with a die cutting machine and what kinds of materials that will be cut. Heavy duty machines are able to cut a greater variety of materials. If you will be cutting mostly with paper-based materials, it might not make sense to invest in a heavy duty machine.
Ease of use – Software and Support
Even if you have a quality die cutting machine, it may be frustrating to use the machine if the software has a high learning curve or you can't get support. Research the software that comes with the machine and see what kind of tutorials there are. Also, research the company selling the die cutting machine. Many companies have tutorials, forums, and phone and email support to help you get started in die cutting.
Size and Portability
Size and portability may be a factor. Do you have a small working area? Will you be cutting large materials that require a machine with a larger cutting width? Also, consider the weight of the machine if you will be traveling with the machine. Machines can range from 2lbs to large machines that are 40lbs.