This post contains affiliate links.
Update: Sadly, the Cricut Cuttlebug has been discontinued by Cricut. The Sizzix Big Shot is still one of my favorite manual die cutting machines but another great alternative is the Spellbinders Platinum.
Today I will be comparing the Cricut Cuttlebug to the Sizzix Big Shot and discussing the differences between them. Both are similar machines with similar cutting capabilities, and both are designed for cutting and embossing various material.
If you have a digital die cutting machine that does not emboss, a manual embossing machine like the Cricut Cuttlebug or Sizzix Big Shot can be a great supplement. Even if you have a digital die cutting machine that does emboss, a manual embossing machine is still a great tool, as the machine can be quicker and more portable.
Here is a video overview comparing both machines:
Similarities
Both machines can cut and emboss
Dies are often interchangeable
Both weigh approximately the same at 7.5lbs
Both machines are great supplements to digital die cutting machines
Both machines have a 6″ cutting width
Cricut Cuttlebug
The main advantage to the Cuttlebug is the ability for the machine to fold up. It also had a carrying handle, which makes the machine quite portable and compact for easy storage. When the machine unfolds, there is a suction device on the bottom that sticks to the surface or table. The machine comes with a one year warranty. The Cuttlebug is also slightly less expensive than the Big Shot.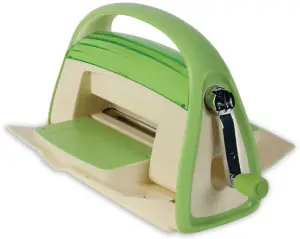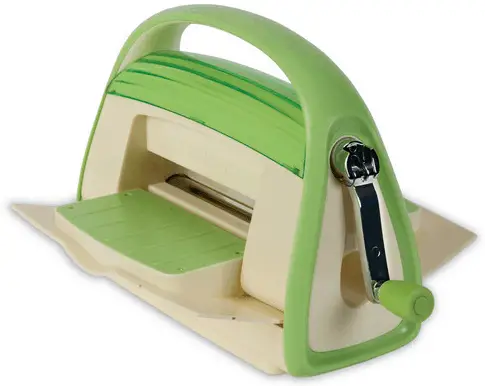 Sizzix Big Shot
The Sizzix Big Shot, unlike the Cuttlebug, does not fold up. The crank handle is longer, making it stick out further. It also has a longer working surface compared to the Cuttlebug. Not only does the larger working surface make it easier to lay down the dies and folders, but the base is more stable.
Some consumers say that the Big Shot is a stronger and better-built machine. The 3-year warranty of the Big Shot over the one year warranty of the Cuttlebug seems to reflect this. If you are working with 12-inch Bigz dies, the Sizzix will be easier to work with, especially with the multipurpose platform.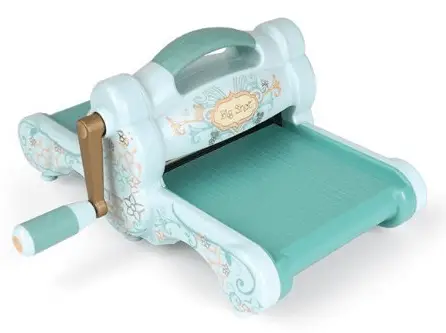 Which is better, the Big Shot or Cuttlebug?
If you care about storage, consider the Cricut Cuttlebug. If you want something more durable and larger, consider the Sizzix Big Shot. Either way, both are great machines and consumers have been happy with them.
Which machine do you think is better? Leave us a comment and let us know what you think!