This post contains affiliate links.
Sizzix has a few machines that look very similar. So, what's the difference between the Sizzix Big Shot and Sizzix Fabi machine?
Essentially, they are the same machine. The Sizzix Fabi is just marketed as a quilt cutting machine. As both the Big Shot and Fabi can be used as a fabric die cutter, they both can cut materials such as cardstock, leather, felt, and even craft aluminum.
Let's take a look at both of these manual die cut machines…
Sizzix Fabi Machine
The Sizzix Fabi Machine is a manual die cut machine geared for quilters and those who want a machine to die cut fabric. The Fabi comes with a pair of standard cutting pads and a flower die to get you started cutting fabric.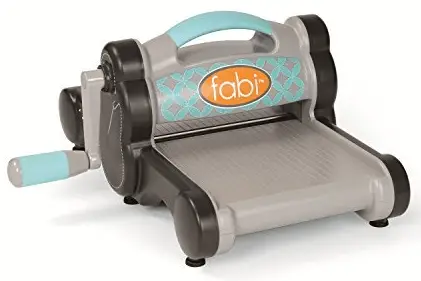 Sizzix Big Shot
The Sizzix Fabi can cut the same materials as the Fabi machine, comes with the Extended Multipurpose Platform instead.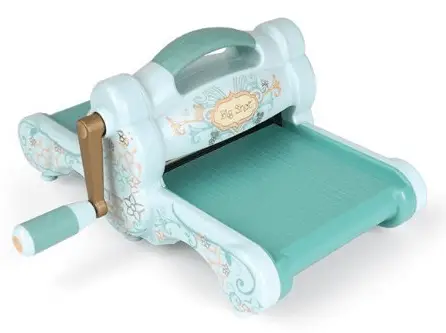 Cutting Fabric
Both the Big Shot and Fabi cut fabric pretty well. In fact, they can cut up to 8 pieces of fabric, and even leather. To start quilting or to applique, you'll need to use a steel rule die.
Check out the video:
Embossing
Embossing works the same machines, and they can take the same embossing folders. Other manufacturers ' embossing die and folders can be used in the machines, such as Cricut Cuttlebug, Spellbinders, Darcie.
Overview
Overall, the machines are virtually identical. What makes the Sizzix Big Shot and Sizzix Fabi different are the colors and what comes with the machine. Everything else is exactly the same!
Leave a comment and let us know what you think!