A little while ago, Silhouette announced they are coming out with the new Silhouette Cameo 3 as well as some other very interesting products! There are some significant changes between the Cameo 2 and the Cameo 3, so come take a look with us!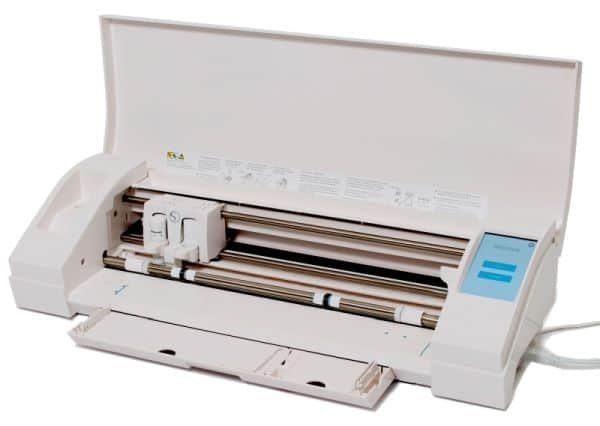 New Silhouette Cameo 3 features
Here are some of the features included with the new Cameo 3
Dual Carriage
One of the biggest and most exciting changes is having dual carriages! This is very similar to the Cricut Explore. With two carriages, the Cameo 3 will be able to cut and draw without stopping.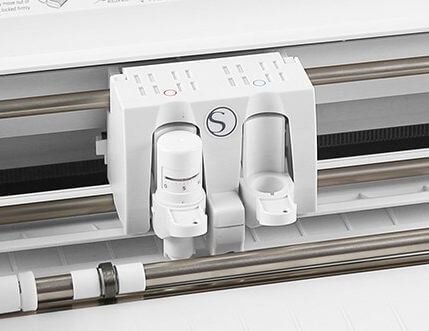 Extra Storage
The new Cameo 3 has multiple storage areas  for blades, pens, and other tools. Having multiple compartments will help keep everything organized.
Self Adjusting Blade
Now this is really neat, a self-adjusting blade, or "auto blade"! This blade will automatically adjust itself to the material being cut. This blade auto adjusts itself by moving to the far corner and will tap up or down into selected holes/slots at the base of the machine.
Bluetooth Ready
The time has come when you can finally cut wirelessly 🙂
2mm Clearance
More clearance means being able to cut more materials like fun foam with the deep cut blade.
Improved Touch-Screen
The touch screen is simplified to only have 'Load' and 'Unload' buttons, instead of the 'Load Mat' and 'Load Media' buttons. It also comes with built-in speakers that respond to your touch.
Push Knobs
The twist knobs that hold your blade have been replaced with a push and pull mechanism that will hold blades and pens even stronger.
Check out the video overview
Video by: Craft-e-Corner
Silhouette Studio 4.0
The machine also comes with Silhouette Studio 4.0, which will have these new features:
Simpler Interface
Easier Tracing Tools
Toggle Between Help Tutorials and Floating Panels
Smoothing Feature
Cut Time Estimates
When will the Silhouette Cameo 3 be released
The Silhouette Cameo 3 will be released August 2016